Test Data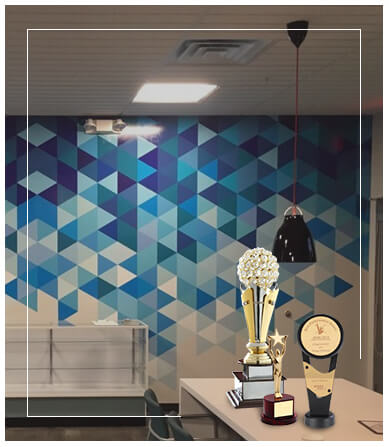 Services
The
Creation World
Complete corporate gift & printing solution
Corporate Gifts And Mementos

Gifts And Mementos are always special that will be remembered. Corporate gifts is good way of sending the messages to known people and maintain relation bond. Creation world makes good art and design for the customers according to their artwork. We do print some attractive words and logo of their business on the gifts and mementos. Your gifts are thoughtfully designed that makes a memorable impact. Out Door And Indoor 3D logo

Creation world has a variety of printing media for outdoor and indoor use also, like the 3D logo printing that shows the brand of your business and what your business really stand for. Our printing has quality and volume of printing. Creation world outdoor and indoor printing has the best finishing that attracts the people. Vinyle Wall Graphic

Wall graphic printing is a great way to display add, information and business on walls. When you want to explore your business on wall or when others need to know of your business vinyle wall graphic printing is the best way to show. Our printing can be made in any size, depending on the wall. Our designs are professionally marked and laminated. Vinyle graphic can be done on smooth or rough walls. Our printing makes your wall atrractive and beautiful. Training Manual

Manual is an important document that helps to share your business or company knowledge with clients, employees, and others. If you want your employees to be knowledgeable about your business then trining manuals are the best options. Creation world does manual printing with different designs making it most attractive. We also target small scale businesses which helps them to make their business grow large Creation world do the manual to from small business to large. ID Card Tag Holders

ID card is an important requirement for all employees of any company or organization and students s well. We specialize in designing them as per the need and requirement of the holder or the company. Offset And Digital Printing

Offset And Digital printing is the most common printing for commercial purpose. Creation world promotes an exclusive printing and designing service which satisfies the customer requirements. We do offer a high and quality images for the customers. Our creative provides the best branding design and printing for all marketing needs. We provide printing for a large number of orders. Our printings are most affordable for large small orders. Flex banner and poster printing

Banners are becoming most popular for small and large business today. Flex banner and Poster printing is the best way connect the people and to increase the visibility of your business. The bigger the better . Eye-catching posters make your business visible every day. Our printing is done with full color, in large and grand format printing of banners, posters. We give you the superior quality banners and printings as per the customer's needs. Good and best printing is very much important to attract the people. Our banners and printings are much cost effective compared to others. Vinyle banner

Vinyle banner is a form of advertising your business. These have become one of the most effective ways of business promotion. We provide digitally printed banner which is easy to store and reuse. Our printing appears more professional and effective due to the high quality of the print. The printing can be done from small size to large. They are light in weight, flexible and portable too.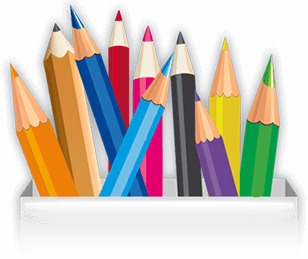 We offer quality of services
Today, the need for effective communication is stronger than ever before you need to inform, involve, impress and inspire people. You need to connect. At The Creation World , we help you do that better. That's because we know that good communication is all about people, and the well trained, experienced people at The Creation World are committed to making the most of every visual communication project. The Creation World provides comprehensive design solutions, from concept to completion. Our design team will work with you to enhance your existing marketing materials, or assist in the design and development of your new campaign. Our graphic design team can custom design your specific marketing message. The Creation World offers quality, price and convenience with one simple call.

Corporate Gift & Momentos

Offset & Digital Printing

Flex Banner & Poster Printing

Customized T Shirts & Bags
Think.. Work.. Design..
till we reach the Quality & Service

Outdoor & Indoor 3D Logo

Vinyl Wall Graphic

Training Manual

ID Card Tag, Holders
No. 1612, New No. 18, Ground Floor ,
landmark - Next to Center of Homeopathy Clinic,
East End Main Road, Jayanagar, 9th Block,
Bangalore - 560069.
Mobile: +91 9886623052 / +91 9886693163
Telephone: 080-26633558
thecreationworld@gmail.com