Test Data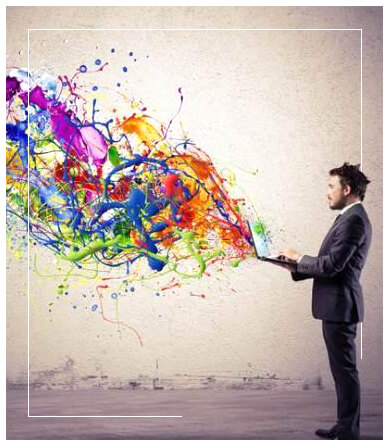 About Us
The
Creation World
Complete corporate gift & printing solution
The CREATION WORLD is a trusted partner for high-quality, consistent, personalized business products without the hassle of multiple vendors. Some of the largest commercial operations in India, collectively employing more than 5000 employees have already partnered with us, because we stand committed to quality, sincerity and cost-effectiveness, and our happy family of customers is growing each passing day!

Through our innovative web technology, Our comprehensive range of products and services and expert customer service, The CREATION WORLD offers corporate customers with the most cost-effective, convenient, and time saving way to produce all kinds of business documents and procure office supplies.

The Creation World has been ahead of its competition in realizing the ways information technology can bring excellence to our operations.

We take customer relationships seriously and our business managers are trained to ensure the highest levels of customer service.

It would be our great opportunity to inform you about our company's strategies and schemes. The CREATIONWORLD is a complete in-house printing service company, a complete resource encompassing all aspects of print solutions from pre-press through fulfillment. We provide our clients with state-of-the-art conventional and new techniques of printing.

The CREATION WORLD is a company that welcomes the opportunity to pursue new and progressive solutions for our clients. We provide the expert guidance & tools you need along the way to get your project to where it needs to be. Whether it involves standard sizes or customization, we would give you the support to get the job done.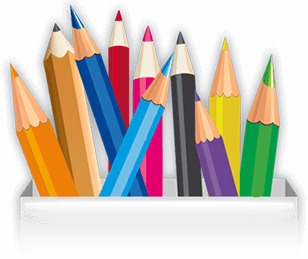 We offer quality of services
Today, the need for effective communication is stronger than ever before you need to inform, involve, impress and inspire people. You need to connect. At The Creation World , we help you do that better. That's because we know that good communication is all about people, and the well trained, experienced people at The Creation World are committed to making the most of every visual communication project. The Creation World provides comprehensive design solutions, from concept to completion. Our design team will work with you to enhance your existing marketing materials, or assist in the design and development of your new campaign. Our graphic design team can custom design your specific marketing message. The Creation World offers quality, price and convenience with one simple call.

Corporate Gift & Momentos

Offset & Digital Printing

Flex Banner & Poster Printing

Customized T Shirts & Bags
Think.. Work.. Design..
till we reach the Quality & Service

Outdoor & Indoor 3D Logo

Vinyl Wall Graphic

Training Manual

ID Card Tag, Holders
No. 1612, New No. 18, Ground Floor ,
landmark - Next to Center of Homeopathy Clinic,
East End Main Road, Jayanagar, 9th Block,
Bangalore - 560069.
Mobile: +91 9886623052 / +91 9886693163
Telephone: 080-26633558
thecreationworld@gmail.com